Julie Dickson
CEnvP


Cert No. 0221
1113 Pacific Highway

Cowan
NSW 2081
Tel: 0419 153 363
Fax:

Environmental Management Systems
Environmental Auditing
Environmental Impact Assessment

Location of Work Undertaken:
NSW

Date Certified: Nov 2008
Status: Valid to Dec 2013
Professional Profile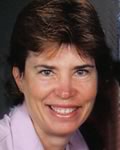 Julie Dickson is an Independent Environmental and OHS consultant and auditor with JA Dickson and Associates and offers a suite of services designed to assist companies in the areas of: Management system development and implementation (EMS, OHS, QMS); internal audit; Environmental Management Plans; Environmental & OHS risk identification, management & control and; in-house EMS and OHS training. She has over 14 years hands-on experience in the environmental and OHS management field.

Professional qualifications include a Master of Environmental Management and a BA in Earth Science, Certificate IV in Training and Assessment, Certificate IV in OHS and is a Certified Lead environmental and OHS auditor with RABQSA. She became a Certified Environmental Practitioner in August 2008.

Ongoing services to clients as an independent consultant include: Independent environmental auditor on a major construction project; design and implementation of integrated management systems and delivery of accredited EMS training courses. Julie also works with Certification Bodies to certify organisations to ISO14001, AS/NZS4801 and ISO9001.

Prior to working as an independent consultant Julie developed and implemented and had certified, an Integrated Management System (Environment, OHS and key aspects of quality) in the waste management field. She also has a broad range of experience in waste management, energy distribution, transmission and generation, and pipeline, gas main, and civil construction from previous roles.

Julie is in the business of helping organisations identify and control environmental and OHS risks and building robust, practical and conforming management systems to enhance environmental and OHS performance. She also undertakes audits, reviews or gap analyses on existing systems or business processes to identify areas for improvement or to assist in preparation for certification.