Welcome to the first bi-annual CEnvP Newsletter.

This past year has been filled with significant movement and growth for the CEnvP Scheme, from the initial design and development of the Scheme to the completion of its first two bi-annual application intakes. The CEnvP Scheme now boasts 88 Certified Environmental Practitioners from 126 applicants across 7 Australian States and Territories, and New Zealand, with more expected as this intake and new CEnvP registration come to a close.

The profile and recognition of CEnvP is growing among individual practitioners, environmental companies and government departments. After a successful launch in time for the first application intake in November 2004, the Scheme continues to be active in a number of projects such as taking part in the Queenland EPA workgroup and working to establish a relationship with IEAust.

CEnvP is also working hard for its practitioners, with the new Professional Indemnity Insurance initiative through EIANZ recognizing the value and high levels of competence of CEnvPs. The CEnvP website continues to grow and offer more resources to practitioners, such as a searchable CEnvP directory, a CPD events calendar and a constantly growing number of downloads and resources. As the Board and staff continue to improve and refine the application procedure and overall running of the Scheme, we look forward to continued growth and recognition for CEnvPs as highly competent and ethical practitioners in the field.

On behalf of the Certified Environmental Practitioner Board, I would like to extend a welcome to all of the new CEnvPs. I would also like to extend a sincere thank you to all of the individuals who have contributed their time and expertise to the development and growth of this Scheme, including the Board members, the Program Administrator, Wendy Stegman, the Registrar, Mark Nan Tie, and those involved with the Assessment Panels.

Yours sincerely,

Nigel Murphy, CEnvP
Chairperson, Certified Environmental Practitioner Scheme

Penalties for False & Misleading Information Increase Dramatically in Queensland
Recent changes to environmental legislation (Environmental Protection and Other Legislation Amendment Act 2005) have significantly increased the penalties for providing false and misleading information or documents to a maximum of almost $125,000 (a 10-fold increase) or two year imprisonment.

Explanatory notes to the Bill notes that "maximum penalties are justified because of the serious consequences of providing false and misleading information for public and environmental health and increased State financial liability", and gives several case summaries of the consequences of misleading or inadequate assessments by environmental consultants. The increase brings Queensland more in line with Victoria, NSW and the Commonwealth, and will provide some financial disincentive to collusion in misleading approval agencies. However, the fines and/or the threat of imprisonment per se will not provide sufficient deterrent to collusion if the stakes are high enough, and the environment profession also needs to be active and vigilant in upholding standards.

An address by EPA's Executive Director Operations (Mark Williamson), when welcoming new CEnvPs at the AGM of EIANZ SEQ, referred to this legislative amendment as an example of the importance of high professional standards and codes of ethics in environmental reporting.

EIANZ (SEQ) and Queensland EPA Establish Joint Working Group
The Queensland Environmental Protection Agency has been a supporter of the Certified Environmental Practitioner program from the outset, and is now collaborating to identify regulatory procedures which might require sign-off by a CEnvP. The EPA is responsible for administering several separate pieces of legislation, some of which include clauses requiring documents to be prepared by "suitably qualified persons" or similar wording. EIANZ (SEQ) has established a joint working group with EPA, initially to prepare guideline notes which may be attached to relevant on-line forms for environmental applications and regulations, and also to review legislation with a view to future amendments if appropriate. The aim is to provide EPA and the community with assurance of reliable environmental data and reports and to direct applicants towards reputable practitioners rather than unqualified or less skilled 'cowboys'. EPA guidelines and legislative recognition of CEnvPs would also encourage environmental professionals to apply for certification and maintain their status through ongoing professional development.

For further information on the working group, contact Alan Chenoweth, alan@chenoweth.com.au.

CEnvP / Engineers Australia (IEAust) Discussions
Members of the Board have initiated discussions with the Environmental College of Engineers Australia regarding the creation of a Memorandum of Understanding (MOU) for establishing connections between our CEnvP process and their Chartered Professional Engineer (CPEng) and National Professional Engineering Register (NPER) program. The basis would be to allow a mutual recognition of qualifications, particularly for environmental engineers who wished to take up CEnvP, so as to "smooth" the path to Panel Assessment. This would also serve to clarify expectations and requirements of CEnvP for engineers. These discussions have additionally brought up the distinction between an engineer who abides by environmental requirements as part of an overall project management task (e.g., a Civil Engineer in charge of building a freeway), and an engineer whose sole and total practice is in environmental activities (e.g., one designing environmental controls). From the perspective of the Environmental College, only the latter can qualify as a member. Requirements for admission to the College of Environmental Engineers are rigorous and are seen as similar to those for CEnvP, so accordingly, a person who satisfied the College's requirements, and was subsequently on the NPER for the field of Environmental Engineering, would be expected to have little difficulty in achieving CEnvP status.

For further information on this topic, contact Ian Ackland, iackland@bigpond.net.

Continuing Professional Development (CPD) for CEnvPs
In addition to ethical behaviour in the performance of one's work, one of the essential criteria for maintaining CEnvP status is to engage in CPD with a minimum of 100 points of CPD in any two-year period. The CPD Log included in the CEnvP Membership Kit (subject to random audits) provides guidance on 11 categories of CPD activity, defining the points per hour value, and in some cases specifying a limit to how many points can be claimed for an activity. For example, participation in Assessment Panels or in any other similar activity to promote and improve the environmental profession can count towards your CPD points (see Assessment Panel article for details). A wide range of activities has been specified, because it is recognised that not everyone can easily get to technical seminars or conferences, or readily access face-to-face training. The increasing scope for remote-access training in recent times, such as through correspondence or the internet, has improved CPD opportunities for members in remote areas.

The CEnvP Scheme takes the CPD commitment very seriously, as evidenced by in the Application materials requiring a signed a statement committing to CPD. During the Assessment Interview, applicants are asked about their CPD, and although not directly requested, providing evidence or detail of recent past CPD work at the interview can be quite useful in clearly demonstrating commitment to CPD. When the activities that qualify as CPD for CEnvP purposes are considered, it is intended that the nature and type of CPD have direct bearing upon one's environmental or sustainability practice. In the final analysis, the onus is on the CEnvP to seek out appropriate opportunities to fulfill their CPD commitment and provide adequate evidence to support his or her claim.

In order to provide CEnvPs a range of opportunities to fulfill their CPD commitment, we have just launched a CPD Events Calendar. To submit events to be posted on the Calendar, click here. Further enquires regarding CPD requirements can be directed to Ian Ackland, iackland@bigpond.net.

New Resources on the CEnvP Website
The CEnvP Website continues to grow and offer additional resources promoting the Scheme as well as the individual CEnvPs. Since its initial launch in April 2005, the site now offers presentation materials on CEnvP for download, as well as a new media page for news articles about the Scheme and CEnvPs in the News. To promote CEnvPs and provide them with additional resources, a new searchable Directory and CPD Events Calendar have now just been launched. The Events Calendar will provide practitioners with a listing of environmental-centred continuing professional development opportunities to aid them in completing their CPD commitment.

If you would like to see additional resources on the CEnvP Website or would like to submit an article for inclusion in CEnvPs in the News, please contact Wendy Stegman, info@cenvp.org. CPD events can also be submitted online for inclusion in the upcoming CPD Events Calendar.

Call for CEnvP Assessment Panelists
When the Certification Board commenced the initial CEnvP process in November 2004, there were no CEnvP qualified persons to be members of an Assessment Panel. It was the old "chicken and egg" problem. To overcome this, the first Panel members were nominated by the Division Committees of EIANZ on the basis that they were well-regarded and highly experienced environmental practitioners of a standard that would be seen to meet the CEnvP criteria. The Certification Board then approved the nominations so as to set up an initial 'pool' of Panel members.

Now, following the first two rounds of interviews, there are an ample number of qualified CEnvPs, and thus a good pool of potential Panelists. Ideally, most CEnvPs will have the opportunity to serve on an Assessment Panel and can expect to be invited from time to time to participate. Besides the fact that participation on an Assessment Panel will qualify as CPD units (Category 4 of the Continuing Professional Development Log guidelines: one point per hour of interview time, and up to a maximum of 25 points per two year period), serving as a Panelist provides an additional opportunity for networking, meeting with other practitioners who you might not otherwise meet, and learning more about this very diverse profession in which we are engaged. From the start, this has proved to be very useful for Panelists, providing a greater understanding of the process, having passed through it themselves and also having been "on the other side of the table". After becoming certified and participating in a number of Panels, One Panelist agreed, "I have found it to be a very rewarding experience, and other Panel members have told me they found it likewise."

If you have any questions or are interested in participating in upcoming CEnvP Assessment Panels, please contact Wendy Stegman at info@cenvp.org.

Board Profile - Mr Ian Ackland, Treasurer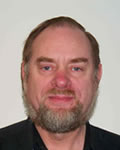 Ian Ackland initially graduated in Chemical Engineering in 1970 and worked in several organisations before joining NSW State Pollution Control Commission at the end of 1980 to work as an Engineer in the Clean Air Branch. By the time this organisation had become the NSW Environment Protection Authority, Ian was a Regional Officer dealing with all aspects of pollution control assessments, approvals and licences for major developments in the Sydney region. He gained further qualifications in a Diploma in Environmental Engineering (graduate level), and a Graduate Diploma in Public Sector Management. In 1995 he moved to the rail sector as an Environmental Auditor, and this role extended in 1998 to cover audit and investigation of incidents in safety and environment for rail operations, maintenance and construction works. In early 2003 he took a break from employment and became more fully involved in the CEnvP initiative, firstly on the working party and then as a member of the Certification Board.
As a Certified Environmental Practitioner and an Environmental Engineer with more than 25 years of experience in the environmental field, Ian now works as a management systems consultant dealing in environment, safety and quality, and provides peer review of environmental impact assessment documentation. Ian holds the position of Treasurer on the CEnvP Board and additionally acts as a NSW representative, having coordinated and sat on many NSW Assessment Panels.
For further information on all members of the CEnvP Board and staff, click here.
CEnvP Profile– Francis Crome


One of the first 66 successful CEnvP applicants, Francis Crome obtained his certification in February 2005. An independent consultant and researcher, Francis has more than 25 years of experience in the areas of biodiversity assessment and management, tropical and wetland ecology, and strategic analysis. After receiving an Associate Diploma in Applied Biology (RMIT) and then a Batchelor of Science in Zoology and Ecology (Hons, Monash), he began a long and distinguished career working in CSIRO, first as an Experimental Scientist in 1971, working up to eventually become a Principal Research Scientist. Since 1994, Francis has practiced as an environmental consultant and director of Francis Crome Consulting Pty Ltd. Truly an international environmental specialist, Francis has consulted around the world, in areas including Africa, the Americas, and extensively in the Asia-Pacific region. Some of the projects he has worked on include Total's Yadana gas project in Burma, the PNG-Queensland Gas project, developing indicators for the Wet Tropics of Queensland World Heritage area, Oxiana's Sepon gold project in Laos and The Nature Conservancy's Yunnan Great Rivers conservation project in China.
Welcoming the push towards ethics and competency in his industry, Francis was attracted to the CEnvP Scheme not for any tangible benefits, but to be part of this potential coming of age. "It was more a matter of stand up and be counted," explains Francis. "I think the emphasis on ethics is the key. It's something we have to be aware of all the time." Like many other CEnvPs, Francis has since taken on a more active role in the Scheme, taking up the invitation to sit on several CEnvP Assessment Panels.
Congratulations to the New CEnvPs
Please note that as registration is still open, not all accepted applicants appear on this list. Please view the Directory for the most up to date list.
| | | |
| --- | --- | --- |
| Mr Ian Ackland | NSW | Environmental Auditing; Environmental Management Systems; Review of Impact Assessment & Environmental Planning Documents |
| Mr Bruce Adcock | NSW | Environmental Impact Assessment; Environmental Management Plans; Environmental Audits |
| Ms Shelley Anderson | Qld | Air Quality Assessment; Environmental Management; Risk Assessment |
| Mr Timothy Anderson | Qld | Natural Resource Management; Applied Science (problem solving); Auditing |
| Dr Peter Bacon | NSW | Wastewater Management; Wetland Management; Stream Management |
| Mr Jim Barker | Qld | Management System Development & Administration; Corporate Environmental Compliance; Environmental Leasing & Approvals |
| Mr Ian Baxter | WA | Environmental Impact Assessment (Marine & Coastal); Environmental Permitting (Marine & Coastal); Coral Reef Ecology |
| Mr Phillip Blake | SA | Management Systems (development, integration & auditing); Risk Management (including environmental); Water/Wastewater Management |
| Mr Ric Bland | VIC | Environmental Planning Approvals; Natural Resources & the Environment; Environmental Compliance |
| Ms Alexandra Blood | SA | Environmental Management/Auditing; Sustainability Assessment; Environmental Approvals |
| Mr Neil Boland | Qld | Environmental Assessment; Ecological Studies; Mine Environmental Planning |
| Mr John Braid | WA | Ecological Restoration; Project Management; Natural Resource Management |
| Dr Michael Brennan | NSW | Environmental Economics; Resource Management & Assessment; Sustainability Research (TBL) |
| Ms Patrice Brown | Qld | Industrial Environmental Management; Auditing; Impact Assessment |
| Dr Carolyn Brumley | VIC | Ecotoxicology; Environmental Risk Assessment; Contaminated Land Assessment |
| Dr Andrew Butler | Qld | Robust Success Criteria for Rehabilitation Projects; Recycled Organics; Environmental Soil Science |
| Dr Cecil Camilleri | SA | Environmental Management; Natural Resource Management; Rural/Community Development |
| Mr Alan Chenoweth | Qld | Sustainable Urban & Tourism Development; Landscape Architecture & Assessment; Vegetation & Plant Ecology |
| Mr William Chisholm | NZ | Terrestrial & Freshwater Ecology; Environmental Impact Assessment; Biosecurity |
| Mr David Chubb | NSW | Environmental Impact Assessment; Water & Natural Resource Management; Environmental Investigation |
| Dr Anne Marie Clements | NSW | Restoration Ecology; Plant Soil Interaction; Sustainable Development |
| Dr Mark Connolly | VIC | Soil & Groundwater Contamination Assessment; Soil & Groundwater Contamination Remediation |
| Ms Natasha Connolly | NSW | Sustainable Development; Sustainable Tourism; Environmental Assessment |
| Mr Francis Crome | VIC | Biodiversity Assessment & Management; Tropical & Wetland Ecology; Strategic Analysis |
| Mr Colin Davies | NSW | Industrial Site Environmental Management; Environmental Monitoring; Site Rehabilitation |
| Mr Geoffrey Dews | Qld | Natural Resource Management; Marine Protected Areas; Coastal Area Management |
| Mr Brett Donaldson | VIC | Environmental Planning & Approvals; Environmental Assessment; Communication & Facilitation |
| Ms Paula Duke | Qld | Water Quality & Chemistry; Environmental Management & Licensing; Contaminated Land & Acid Sulfate Soils |
| Ms Valerie Ee | WA | Major Project Environmental Approvals; EMS; Environmental Auditing |
| Mr Nicholas Graham-Higgs | NSW | Environmental Impact Assessment; Biodiversity Assessment; Environmental Management Systems |
| Mr Peter Gringinger | VIC | Land Contamination; Hydrogeology; Geothermal Energy |
| Ms Anissa Groves | VIC | Contaminated Land Assessment; Remediation Technologies; Contaminated Land Auditing |
| Ms Faye Hargreaves | NSW | Strategies Communication; Community Consultation; Facilitation |
| Mrs Margaret Harris | Qld | Rehabilitation Liability; Auditing (internal role); Environmental Licensing |
| Mr Wayne Hickey | QLD | Environmental Auditing; AMS Supervision; Project Management |
| Mr Andrew Hill | VIC | Ecological Investigations; Environmental Impact Assessment; Net Gain Assessment |
| Dr David Hogg | ACT | Comprehensive Environmental Planning & Assessment; Environmental Report Writing & Editing; Applied Ecology (interpretation of ecological issues in a development context) |
| Mr David Houghton | Qld | Environmental Banking/Offsets; Improved Legislation; Soils/Land Management |
| Mr Dominic Hudson | QLD | Environmental Training; Auditing; Environmental Management |
| Mr Tiernan Humphrys | VIC | Environmental Management Systems; Environmental Management; Impact Assessment |
| Ms Samantha Jarvis | WA | Environmental Impact Assessment; EMS; Rehabilitation & Closure |
| Mr Stephen Jenkins | VIC | Environmental Management Systems; Environmental Auditing; Environmental Approvals |
| Ms Sabrina Kerber | VIC | Environmental Auditing; OHS Auditing; Mining & Forestry |
| Ms Sarah Kill | QLD | Contaminated Land Assessment; Environmental Assessment; Project Management |
| Mr Anthony Lane | VIC | Contaminated Land & Groundwater Auditing; Waste & Landfill Life Cycle Management; Groundwater Development & Protection |
| Dr Hugh Lavery | Qld | Environmental Banking; Sustainability; Environmental Business |
| Ms Rochelle Lawson | ACT | Biodiversity Assessment; Information/Data Management; Communications/Publications/Editorial |
| Mr Alan Lee | Qld | Eco-Efficiency; Effluent Reuse/Disposal; Erosion Sediment Control in Urban Areas |
| Dr Daniela Leonte | NSW | Statistics Applied to Natural Environment; Environmental Risk Assessment; Contaminated Site Assessment |
| Mr Trevor Lloyd | Qld | Whole of Water Cycle Management; Contaminated Land Issues; Environmental Partnerships |
| Mr James Lockley | Tas | Industrial Chemistry & Metallurgy; Environmental Management & Planning; Environmental Impact Assessment |
| Mr Nicholas Mara | VIC | Soil & Groundwater Contamination Assessment; Soil & Groundwater Contamination Remediation |
| Mr Russ Martin | NSW | Product Stewardship; Regulatory Affairs; Policy Development |
| Mr Paul McCabe | NSW | Contaminated Land Assessment & Remediation; Environmental Impact Assessment; Coastal & Marine Studies |
| Dr Justin Meleo | NSW | Environmental Impact Assessment (EIS/SIS/REF/SEE); Integrated Approvals Management; Coastal Development Planning |
| Ms Anita Mitchell | NSW | Corporate Environmental Management; Sustainability & Reporting; Due Diligence & Budiness Assurance |
| Mr Todd Mitchell | VIC | Contaminated Land & Groundwater; Site Remediation; Hazardous Materials |
| Mr Raymond Mjadwesch | NSW | Systems Ecology; Flora & Fauna Survey (including invertebrates); Environmental Impact Assessment (Flora & Fauna) |
| Mr Brendan Monckton | Qld | TBA |
| Mr Rick Morse | NSW | Erosion & Sediment Control; Soil Science; Water Cycle Management Plans |
| Mr Darren Murphy | WA | Minesite Environmental Management; Mine Closure Planning |
| Mr Nigel Murphy | VIC | Environmental Assessment; Environmental Management; Water Resource & Catchment Management |
| Mr Andrew Nagle | WA | Environmental Impact Assessment & Statutory Approvals; Pollution Control; Coastal Management |
| Mr Mark Nan Tie | VIC | Environmental Management Systems; Environmental Auditing; Environmental Reporting |
| Mr Mark O'Brien | ACT | Greenhouse; Energy Supply & Efficiency; Sustainable Development |
| Ms Shirley Olley | Qld | Environmental Problem Solving, Planning, Process & Law; Organic Production, Food Safety & Compliancing; Natural Resource Management |
| Mr Paul Osmond | NSW | Sustainable Urban/Landscape Design; Environmental Management Systems & Auditing; Waste Management |
| Dr Barbara Radcliffe | SA | Environmental Education & Training; Environmental Auditing; Integrated Management Systems |
| Ms Michelle Rhodes | WA | Project Environmental Management; Compliance Management & Auditing; Environmental Impact Assessment |
| Mr David Rogers | VIC | Environmental Audits; EMS & Environmental Information Management Systems; Asbestos & Hazardous Materials Management |
| Ms Rebecca Roper-Gee | NZ | Environmental Impact Assessment; State of the Environment Reporting; Protected Area Management |
| Mr Andrew Roy | VIC | Waterway & Catchment Management; Climate Change Impacts, Mitigation & Adaptation; Natural Resource Management |
| Mr Boyd Sargeant | Qld | Environmental Planning; Open Space/Catchment Management; Stormwater Management |
| Dr Rob Savory | New Zealand | Environmental Auditing; Environmental Impact Assessment; Workforce Training |
| Mr Richard Sharp | ACT | Environmental Impact Assessment & Approvals; Environmental Risk Analysis & Auditing ; Environmentally Sustainable Infrastructure Design |
| Mrs Shelley Shepherd | WA | Environmental Planning; Natural Resource Management; Sustainability |
| Mr Raymond Sloan | ACT | Protected Areas/National Parks/Nature Reserves; Environmental Impact Assessment; Sustainable Tourism |
| Mr Paul Smith | Qld | Solid Waste Management; Contaminated Land Remediation; Groundwater Assessment |
| Mrs Tamara Smith | WA | Environmental Approvals; Project Environmental Management |
| Dr Jeff Taylor | VIC | Water Chemistry & Quality; Water Management and Treatment; Innovation in Water & Technology Development |
| Mr Behrooz Tehrani | NSW | Contaminated Site Assessment & Management; Environmental Auditing; Environmental Monitoring |
| Ms Adrienne Thomas | VIC | Contaminated Land Assessment; Site Remediation; Audit Support |
| Mr Robin Wagland | Qld | Contaminated Land; Environmental Auditing; Third Party Reviews |
| Mrs Michelle Walker | SA | Environmental Management Systems; Environmental Auditing; Environmental Licensing Approvals |
| Mr Larry White | VIC | Land Assessment; Soil Conservation; Wastewater Reuse |
| Dr Su Wildriver | ACT | Environmental Risk Management; Local Government Environment; Policy Implementation - Environmental |
| Dr Ian Woodward | Tas | Environmental Impact Assessment; Environmental Management & Planning; Environmental Modelling |
| Mr Don Wotton | Qld | Environmental Education (grassroots); Environmental Impact Assessment; Sustainability (issues) |