The following are the results of the first annual CEnvP Snapshot Survey to understand practitioner views on industry and the CEnvP program. The survey was sent as a link with invoices in June 2020 to all CEnvPs during the annual fee renewals.
There were 77 respondents.
Responses reveal positive signs for the CEnvP Scheme seeing continued growth in recognition in the workplace and industry sectors; practitioners choosing to hold certification to raise professional standards in industry; a majority of CEnvPs hold senior/leadership positions; and a majority of CEnvPs expect to retain their certification for at least another six years.
Growth in demand for certification in the workplace.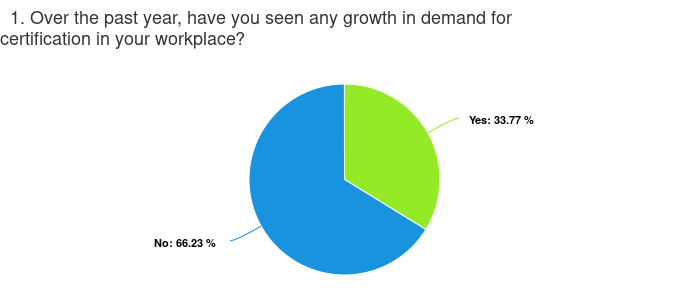 Growth in demand for certification in industry sector.
Professional memberships held.

Motivations for retaining certification.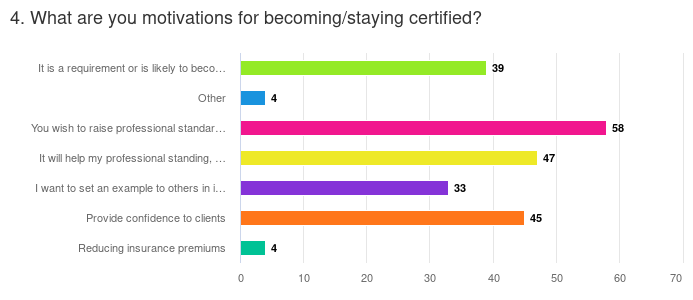 Seniority in the workplace.